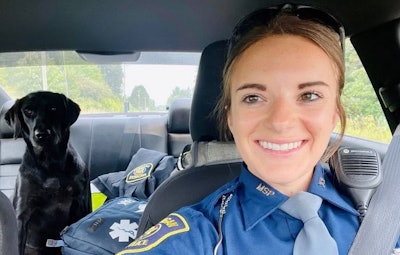 A Michigan State Police trooper recently responded to an abandoned animal call, and then, "something special happened," officials said.
Trooper Kayla Moore, of the MSP Gaylord Post, responded to the call, captured the dog and took her to Antrim County Animal Shelter, police said in a news release.
Trooper Moore and the dog "formed a bond" during the drive, the release said.
When they arrived at the shelter, Moore filled out an adoption application, MLive reports.