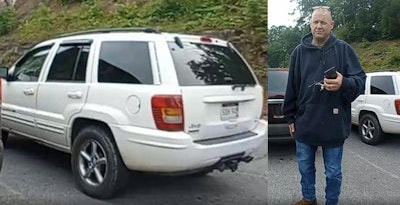 An Ohio man suspected in the shooting of a West Virginia State Police trooper Monday morning was killed by law enforcement after a manhunt Monday night.
Officials say Scott Arthur O'Brien, of Hamilton, Ohio, shot a female trooper in the elbow during a traffic stop near the Dollar General Store in Midway at around 9:15, WVMetroNews reports. She is expected to fully recover.
State Police said around 7:00 p.m., O'Brien was spotted running from a wood line in Coal City.
As Troopers were chasing O'Brien down, they confirmed he was still armed. According to troopers, O'Brien refused verbal commands to drop the weapon resulting in the use of lethal force.