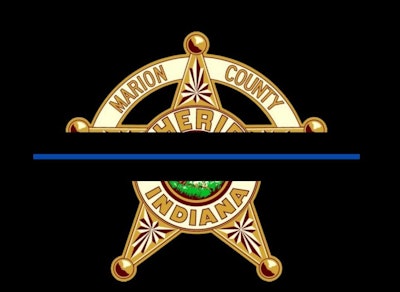 An Indiana inmate reportedly used his handcuff chain to strangle a Marion County Sheriff's Office (MCSO) deputy during a botched escape, according to court documents.
Monday morning, MCSO Deputy John Durm was killed in a "violent altercation" after returning from transporting inmate Orlando Mitchell, 34, to a medical appointment, Indianapolis Metropolitan Police Department (IMPD) said in an online statement.
After killing Durm, Mitchell stole the prisoner transport van, according to court documents obtained by WTHR. The inmate crashed less than a half mile away before being taken back into custody.
Durm's death was ruled a homicide on Tuesday by the Marion County Coroner's Office, which noted that he died from ligature strangulation, WTHR reports. Mitchell faces preliminary charges of murder, felony murder, robbery and escape.
Mitchell was in jail on a charge of killing of his son's mother outside of a day-care center last year.