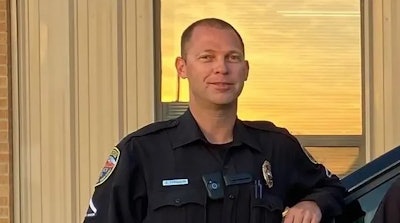 An Alamogordo, NM, police officer was shot early Saturday morning during a foot pursuit following a traffic stop. Officer Anthony Ferguson, 41, died Sunday in a local hospital.
Shortly after 2 a.m. officers from the Alamogordo Police Department attempted to conduct a traffic stop on a vehicle that was running without lights. "The vehicle did not stop for officers and [the driver] attempted to flee," the department said on Facebook.
Alamogordo PD reports that its officers did not pursue the vehicle. But the vehicle crashed, and the driver ran away. Police say officers pursued on foot and shots were fired. Officer Ferguson was shot.
Officers returned fire and the suspect was wounded, police say.
Suspect, Dominic De La O, is currently in custody at the Otero County Detention Center in relation to the incident.
New Mexico State Police are investigating.
Officer Ferguson was an 11-year veteran of the Alamogordo PD. He is survived by his his daughter and son, mother, father, and four brothers.