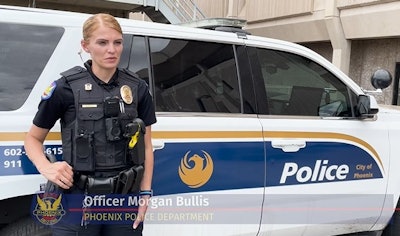 Phoenix police officer Morgan Bullis, who was shot in the line of duty in an "ambush-style" attack in March, has made a full recovery and is back on patrol, 12News reports.
The department announced her recovery on Monday and shared a welcome-back video on its Facebook page.
Bullis was shot once in the hip by 29-year-old Joseph Lopez while responding to reports of a car crash. Lopez allegedly fired several shots at Bullis in her patrol vehicle. She was also struck in the face by bullet fragments, police said.