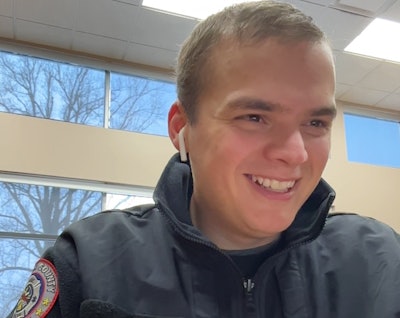 The Louisville Metro Police Foundation shared an encouraging update on Wednesday regarding Officer Nickolas Wilt's recovery.
Officer Wilt was shot while responding to the April 10 shooting at an Old National Bank in Louisville.
Louisville police were pleased to share that Officer Wilt has shown signs of improvement since being transferred to the Frazier Rehab facility on May 10, Fox56 reports.
Therapists, nurses, and doctors attending to Officer Wilt said they are impressed with his progress thus far and stated he is the most conscious he has been since his injury occurred.