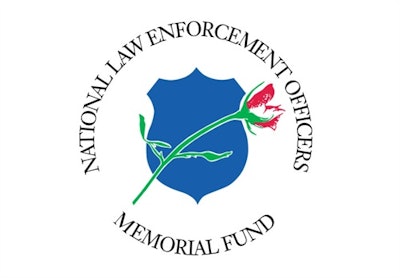 The 40 law officers killed by gunfire in the first half of 2011 marks the highest number in two decades in a year that's been especially deadly for those who wear the badge.
Fatalities in the first six months of the year rose for the second year, according to preliminary figures released by the National Law Enforcement Officers Memorial Fund (NLEOMF).
In all, 98 law enforcement officers died in the line of duty during the first six months of 2010, according to the "Law Enforcement Officer Deaths: Mid-Year 2011 Report," which was jointly released by NLEOMF and the Concerns of Police Survivors (C.O.P.S.).
"The economy has forced reductions in training, safety equipment and personnel at law enforcement agencies across America," said Craig Floyd, NLEOMF's chairman. "These budget cuts have put our officers at greater risk, especially as they face a more brazen, cold-blooded criminal element and a continuing terrorist threat."
The 98 duty deaths represent a 14 percent increase over the 86 officers who lost their lives during the same period last year. Officers killed by firearms surged 33 percent higher than the first-half numbers for 2010.
The 42 officers killed in traffic-related incidents represented a 17 percent decline compared to the first half of 2010. Traffic-related incidents have been the leading cause of law enforcement fatalities for 13 years.
The report further delineated the 98 line of duty deaths of officers:
40 were shot to death
21 died in automobile crashes
16 succumbed to job-related illnesses
7 were struck by automobiles while outside of their own vehicles
5 were killed in motorcycle crashes
2 were struck by a train
1 died in an aircraft crash
1 was beaten to death
1 was electrocuted
1 was killed in a bomb blast
1 was crushed to death
1 was strangled
With 10 officers killed each, Florida and Texas were the deadliest states in the nation. These states were followed by New York (8), Ohio (7), California (4), Michigan (4), and Tennessee (4).
Nine of the officers killed served with federal agencies, and five served with corrections agencies. The average age of the officers who died was 41. On average, they served for 13 years. Also, eight female officers (8.16 percent) were counted as duty deaths.
"The number of family members impacted by line of duty law enforcement deaths increases each year," said Linda Moon-Gregory, national president of C.O.P.S. "Correspondently, the number of families requesting assistance through their darkest days, and requesting assistance through C.O.P.S. grief healing retreats, has also increased."
Related:
Is Law Enforcement Entering a Deadly New Era?