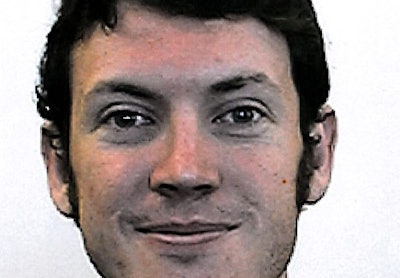 The owner of the Colorado gun range who rejected the membership application of the man accused of the worst mass shooting in U.S. history recounted James Holmes' bizarre behavior in an interview with Fox News.
The 24-year-old Holmes, now accused of killing 12 and wounding 58 at the Century 16 movie theater in Aurora during a screening of "The Dark Knight Rises," unnerved Glenn Rotkovich of the Lead Valley Range in Byers.
Holmes provided few personal details on his membership application, and Rotkovich encountered a "creepy, weird" Batman-inspired voicemail message when he followed up with Holmes.
Rotkovich told Fox News the voicemail message "sounded like a mix of moaning in the background and movie-character-like exaggerated squeals and laughter."
Holmes had painted his hair red and called himself the Joker.
Related:
Colo. Shooting Suspect Appears Dazed In First Court Appearance
Colo. Cops Defeat Holmes' 'Death Trap'
Observant SWAT Cops, Jammed Gun Saved Lives In Colo. Shooting