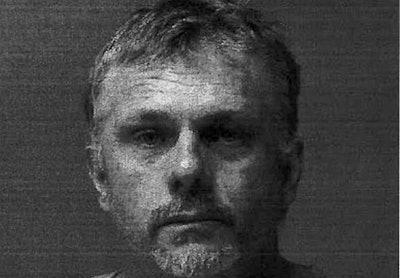 Authorities are now investigating whether the suspects arrested in the shootings of four Louisiana deputies have ties to extremist, anti-federal government groups.
A Tennessee sheriff's detective investigating Terry Smith, 44, told the Times-Picayune she believes Smith is a member of a sovereign citizen group. Detective Sgt. Angela Looney of the Robertson County (Tenn.) Sheriff's Office was investigating Smith in connection with a child molestation case.
Authorities have also linked Kyle David Joekel to Posse Comitatus, a loose affiliation of right-wing groups that oppose the federal government and believe the sheriff is the highest authority.
Smith and Joekel are among the seven people facing charges in connection with two Thursday shootings of four St. John the Baptist Parish Sheriff's deputies. Others facing charges include Smith's wife Chanel Skains; two sons Derrick and Brian; Teniecha Bright, who was living with Joekel; and Britney Keith, Brian Smith's girlfriend.
Dep. Michael Boyington was shot while working an off-duty security detail at a remote parking lot of the Valero refinery in LaPlace. Three deputies were ambushed after they tracked a vehicle fleeing the scene to a mobile home park. Authorities have since placed all three Smiths, Joekel, and Bright in that car.
DeSoto Parish Sheriff Rodney Arbuckle told the Los Angeles Times his deputies had been conducting surveillance on several of the suspects for more than two months and considered them armed and dangerous.
Investigators are still trying to determine a motive in the case, Louisiana State Police Sgt. Len Marie told POLICE Magazine.
"At this point, we still don't know the motive," Sgt. Marie said. "That's what our investigators are working hard to find out."
By Paul Clinton
Related:
7 Charged In Shootings of Deputies