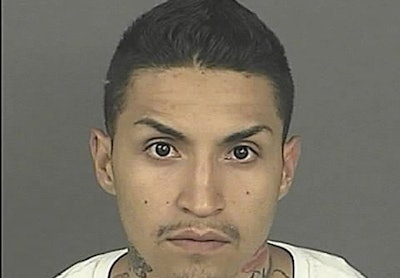 The inmate who used a law enforcement uniform to escape Denver's downtown jail turned himself in Wednesday, after a three-day manhunt.
On Sunday, Felix Trujillo, 24, walked out of the Downtown Denver Detention Center in a sheriff's deputy's baseball cap and jacket that was provided to him by Deputy Matthew Andrews. Video surveillance shows the two men boarding an elevator and leaving together.
Trujillo was arrested Wednesday, after family members arranged his surrender, reports the Denver Post.
Andrews, 36, has said an associate of Trujillo threatened his life and his family's safety on Saturday. The deputy's attorney said he didn't accept any money from the inmate.