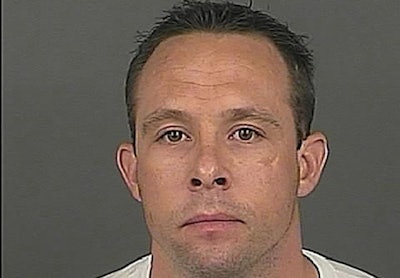 The attorney representing a Denver Sheriff's deputy who helped an inmate escape from a downtown jail said his client feared for his family's safety and didn't accept money.
Matthew Andrews, 36, faces felony charges that he aided the escape of Felix Trujillo, 24, who remained at large Tuesday, reports the Denver Post. Andrews allegedly gave Trujillo a police jacket and other gear and drove him to a waiting getaway car.
An associate of Trujillo had threatened the family of Deputy Andrews, who never accepted money from the inmate, attorney Donald Sisson told the Post. A driver pulled up alongside the deputy on Saturday, pointed a gun at him, and threatened his and his family's lives.