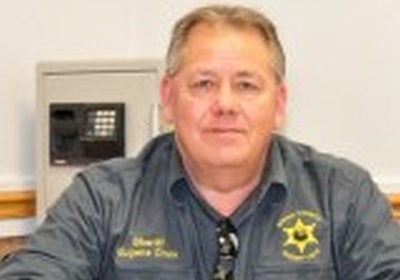 Mingo County (W.Va.) Sheriff Eugene Crum was remembered in a Sunday memorial service as a tireless drug fighter whose loss has left a community devastated.
Sheriff Crum was fatally shot Wednesday while eating lunch in his cruiser. Tennis Maynard, 37, has been apprehended and charged with the shooting.
Hundreds of well-wishers packed Mingo Central High School to remember Sheriff Crum. One attendee told WSAZ Sheriff Crum's death has been a "tremendous loss for our community."
Maynard's father, Melvin, has said his son was injured while working in an Alabama coal mine and has suffered mental problems as a result. Sheriff Crum's daughter, Julie Hall, told CNN Saturday she believes her father was targeted for his aggressive drug enforcement.