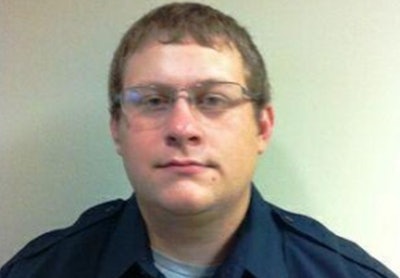 A Conway (Ark.) Police officer succumbed to injuries he sustained when an intoxicated driver struck him at an accident scene, according to the agency.
Officer William McGary, 26, died Friday afternoon after receiving treatment at Baptist Hospital in Little Rock. Officer McGary had served with the department less than two years, and was well liked by his fellow officers, the agency's public information officer told POLICE Magazine.
"He was a great officer and the sky was the limit for his career in law enforcement," Officer LaTresha Woodruff said. "You would be hard pressed to find someone who could say any bad thing about Officer McGary."
Officer McGary had responded to a minor accident scene on Dave Ward Drive near Exchange Drive just before 8 p.m. Thursday. Several Conway PD officers began directing traffic and investigating the accident.
Officer McGary was struck by a Jeep Wrangler while he directed traffic. The driver of the Jeep, 31-year-old Barry Strickland, has been charged with felony battery on a police officer and DWI.