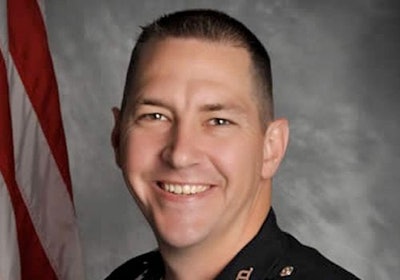 The Kentucky State Police asked for FBI investigative assistance after the Bardstown PD's chief received a threatening letter alluding to more officer deaths following the ambush of Officer Jason Ellis.
Bardstown Police Chief Rick McCubbin said Monday he received a letter Thursday addressed to him that said that "there were more officers that would go down like the first one."
Investigators continue to search for clues about who ambushed and killed Officer Ellis on May 25 as he removed debris from an exit ramp of the Bluegrass Parkway.