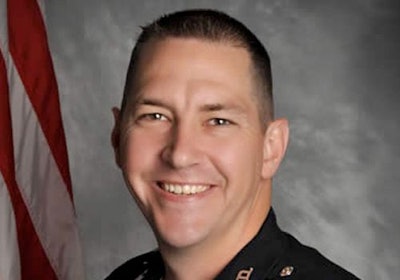 Bardstown (Ky.) Police Officer Jason Ellis was fatally shot early Saturday morning as he removed debris that had been intentionally placed on an exit ramp of the Blue Grass Parkway as part of a murder plot, the Kentucky State Police said Sunday.
"Someone planned this, and someone planned to shoot someone at that spot and at that time," Kentucky State Police Master Trooper Norman Chaffins said at a news conference.
Ellis, 33—a K-9 officer and seven-year veteran of the department—stopped on the Exit 34 ramp from the parkway sometime before 2 a.m. to remove the debris. The officer was shot multiple times with a shotgun, Chaffins said.
Read the full Courier-Journal story.