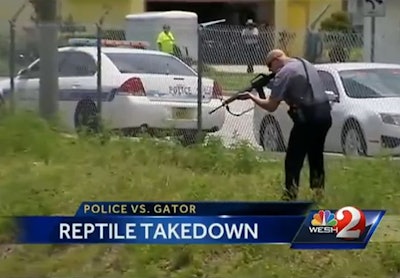 A Daytona Beach (Fla.) Police officer shot and killed an aggressive alligator in a retention pond, after children began throwing things at it and poking it with sticks.
The alligator, which measured more than 10 feet in length, needed to be put down, after it made aggressive movements toward the children, police told the Daytona Beach News-Journal.
The officer arrived at the pond shortly after 12:40 p.m. Friday and used his patrol rifle.