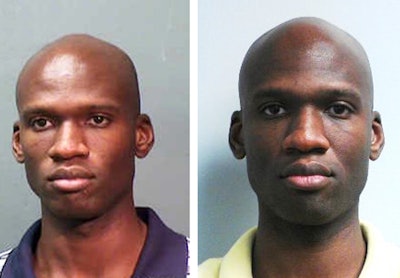 The man named as the shooter in Monday's Washington Navy Yard rampage had a highly checkered four-year career as a Navy reservist, a period marked by repeated run-ins with his military superiors and the law, including an incident in which he cursed repeatedly after being thrown out of a nightclub, according to documents and Navy officials.
Aaron Alexis was cited at least eight times for misconduct for offenses as minor as a traffic ticket and showing up late for work but also as serious as insubordination and disorderly conduct, said a Navy official, who spoke on condition of anonymity to discuss the gunman's personnel record.
Alexis, who died Monday in a gun battle with police after allegedly killing at least 12 people at the Navy Yard, did not face court martial for any of the offenses, which included an insubordination charge in 2008, a disorderly conduct charge in 2009 and extended unauthorized absences from work on multiple occasions between 2008 and 2010. He did receive administrative punishments three times. The official could not detail the punishments, but discipline for such offenses could range from a loss in pay to reduction in rank.
Read the full Washington Post story.
Related:
FBI: Navy Gunman Used Shotgun in Rampage
Navy Yard Shooter Had History of Mental Illness
Wounded D.C. Cop Out of Surgery
Suspected D.C. Killer Had Anger Issues