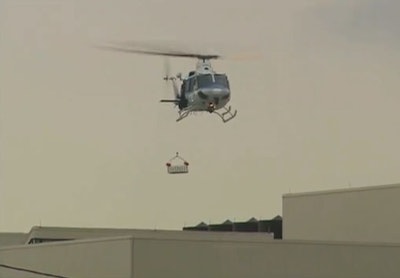 At least 13 people died and several others, including a police officer, were wounded in a shooting rampage at the Washington Navy Yard on Monday morning.
Authorities searched for a second shooter following the attack, after a gunman was been shot and killed while barricaded in a room in the Naval Sea Systems Command headquarters building. He was killed during a running gun battle with police, reports the Associated Press.
The FBI took over the investigation and identified the gunman as 34-year-old Aaron Alexis, a former Navy reservist and civilian contractor from Fort Worth, Texas, reports NBC News.
During the chaotic scene, the gunman shot a responding Metropolitan (D.C.) Police officer. The D.C. Metro officer, who was shot twice in the leg, underwent surgery at MedStar Washington Hospital Center, reports the Washington Post.
Metro (D.C.) Police SWAT officers responded to the scene and coordinated with other agencies to secure the scene, Officer Kristopher Baumann told PoliceMag.com.
"Our tactical teams risked their lives in order to save the civilians trapped on the grounds," said Baumann, a past president of FOP Lodge 1. "The Navy Yard is a large complex with a variety of buildings and exit points. The Metropolitan Police Department and other agencies did an extraordinary job in securing the perimeter, moving traffic and civilians out of harm's way, and containing the situation."
The U.S. Navy said three shots were fired around 8:20 p.m. at Building 197 where about 3,000 people work.