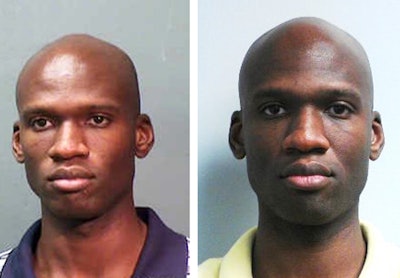 The man authorities say killed 12 people in Monday's Washington Navy Yard rampage had a history of mental illness and reportedly told people he was hearing voices, federal officials told the Washington Post.
Aaron Alexis, who was given an honorable discharge as a Navy reservist in 2011, had contact with the VA recently. Alexis was killed in a 30-minute gun battle with police. Metropolitan (D.C.) Police Officer Scott Williams was wounded in the exchange.
On Aug. 7, while on a trip to Newport, R.I., Alexis called Newport Police officers to his hotel room, where he told them he was being followed by three people who were keeping him awake "by talking to him and sending vibrations into his body."
Related:
FBI: Navy Gunman Used Shotgun in Rampage
Navy Yard Gunman Had Checkered Military Career
Wounded D.C. Cop Out of Surgery
Suspected D.C. Killer Had Anger Issues