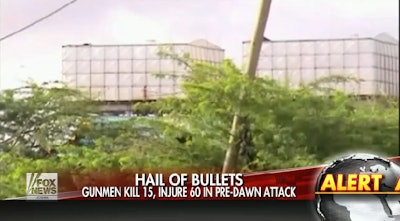 A security operation is over and 147 people have been killed in an attack Thursday by Al Qaeda-linked terror group Al-Shabaab on a Kenyan college, officials said.
The officials said four attackers were killed during the operation.
The siege on Garissa University also left dozens more injured and hundreds of students unaccounted for.
Hours after the assault began, Kenyan security forces cornered the gunmen in a dormitory at the school, and President Uhuru Kenyatta said in a speech to the nation that the attackers were holding hostages, Fox News reports.
"There are many dead bodies of Christians inside the building," Al-Shabaab spokesman Sheikh Abdiasis Abu Musab told Sky News. "We are also holding many Christians alive. Fighting still goes on inside the college."