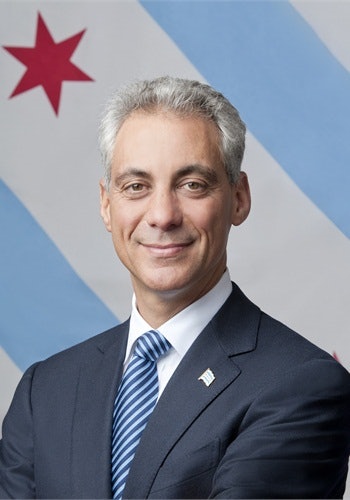 Embattled Chicago Mayor Rahm Emanuel will cut short his family vacation in Cuba and head home Tuesday after a police shooting Saturday that claimed two lives, one of them a woman who law enforcement admits was killed accidentally by an officer, reports USA Today.
The 56-year-old mayor serving his second term has seen his approval rating fall to 18% and demonstrators calling for his resignation after he was forced to release a police dashboard camera that showed 17-year-old Laquan McDonald shot 16 times by a police officer in 2014. Tensions have only increased in the last 48 hours after the latest police shooting that left a 19-year-old engineering student and 55-year-old mother of four dead.
Emanuel's spokeswoman Kelley Quinn said in a statement Monday that the mayor would cut short a family vacation with his wife and three children to Cuba in order to "continue the ongoing work of restoring accountability and trust in the Chicago Police Department." She said he had been in constant contact with his staff and the acting police superintendent John Escalante.