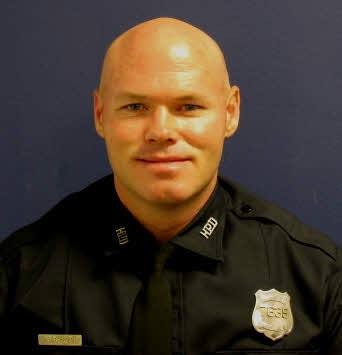 A 40-year-old Houston police officer who collapsed at a substation in west Houston has died.
According to the Houston Police Department, another officer found Officer Seldon O'Brien unresponsive in a second-story bathroom at the Midwest Station around 1:45pm Wednesday. The officer immediately began CPR on O'Brien until paramedics arrived and took him Memorial Hermann Southwest Hospital. O'Brien was pronounced dead there.
O'Brien was a 10-year veteran officer and was assigned to the Investigative First Responder Division at the Midwest Patrol Station, ABC 13 reports.
Fellow officers told the Houston Chronicle that O'Brien was a fitness enthusiast who was known to watch what he ate.