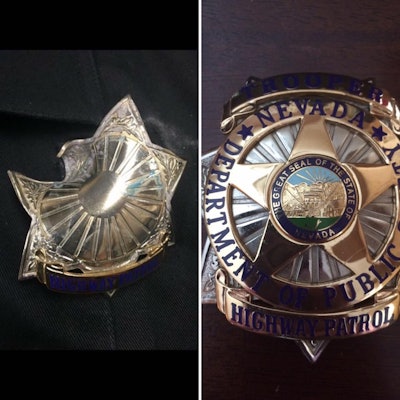 A Nevada Highway Patrol trooper was struck by a bullet and a suspect was killed after an exchange of gunfire early this morning in the southeast Las Vegas Valley.
The trooper pulled over a vehicle with three people shortly after midnight near U.S. 95 and Boulder Highway, according to investigators. A man in the vehicle jumped out of the vehicle and was pursued by the trooper. The man opened fire on the officer.
The trooper's badge deflected a bullet, according to investigators. He was also wearing body armor, News3LV reports.
Also, last week a Huntington Beach, CA, officer was shot in the badge and saved from serious injury by his body armor.