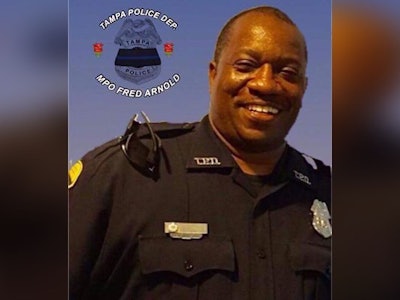 The Tampa Police Department is mourning the loss of a 27-year veteran who died unexpectedly over the weekend while scuba diving to see a sunken B-29 bomber in Nevada's Lake Mead.
The coroner's office in Clark County, Nevada, confirmed to WTSP TV that the body of Master Patrol Officer Fred Arnold was found in Echo Bay.
Arnold "proudly served the community for 27 years and volunteered countless hours to mentoring young teens in our Police Explorer program." according to the TPD's Facebook post.
Arnold also was honored several times for heroic actions. He was a 23-year-old officer in 1992 when he leapt through a window into a burning house to save a young mother and her two children.