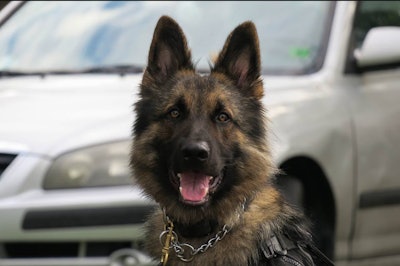 A Collier County (FL) Sheriff's Office K-9 died earlier this month after undergoing a medical procedure from which he did not recover.
The K-9, Ajax, was handled by Cpl. Eugene Shakuro. The K-9 provided security for President Donald Trump during his Sept. 14 visit to Collier County following Hurricane Irma, according to the Sheriff's Office.
Ajax was 2½ years old, the Naples Daily News reports.