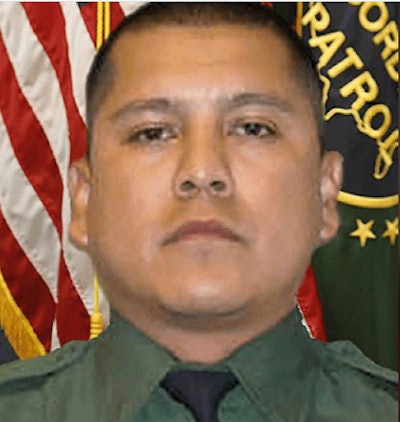 Investigators believe a border patrol agent who died in West Texas after suffering extensive injuries to his head and body may have fallen down a 14-foot culvert. His partner, who radioed for help, has no memory of what happened, according to a U.S. official with knowledge of the investigation.
FBI spokeswoman Jeanette Harper said in a statement Monday that both agents were found late Saturday night in a culvert near Van Horn and that both had traumatic head injuries. Harper said Rogelio Martinez died early Sunday. The FBI is leading the investigation and results of his autopsy are pending.
Another U.S. official, who was briefed on the investigation but is not authorized to speak publicly and spoke on condition of anonymity, said Monday that Martinez was found at the bottom of the culvert and that investigators believe he may have fallen. The official told the Associated Press it happened after dark in an area that's known for drug activity and where agents often look for drugs in culverts.
Authorities haven't offered an official explanation of what happened to Martinez and his partner, and a border patrol supervisor said reports that the agents were attacked are "speculation."
Earlier this week, a union representative for the Border Agents said that Martinez and his partner may have been attacked by rock-wielding illegal immigrants.