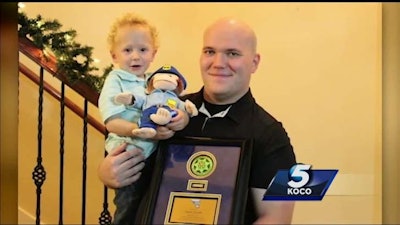 A Cleveland County, OK, Sheriff's deputy helped save a boy's life by donating some of his bone marrow.
Deputy Neil McMillin joined the bone marrow registry in 2013 and, two years later, he was notified that he was a potential match for a baby named Kayden.
After the painful procedure, there's a certain amount of wait time until the donor and the recipient can connect. In December, McMillin traveled to Texas to visit Kayden, whose family members reached out as soon as they were able, KOCO TV reports.