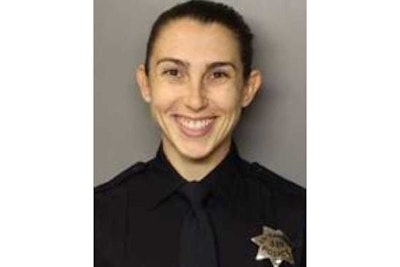 An officer with the Sacramento Police Department who was shot by a gunman at a domestic violence call on Wednesday night has died from her wounds, and agency leaders, elected officials, and individual citizens have all shown their deep condolences.
According to USA Today, 26-year-old Tara O'Sullivan was among several officers at the scene, attempting to enable a woman to leave a residence with her belongings when the man—whose relationship with the woman was not immediately made clear—opened fire, striking O'Sullivan.
---
Related: Video: CA Officer Fatally Ambushed on Domestic Call, Suspect Surrenders After Standoff
---
Other officers who were attempting to get to O'Sullivan were prevented from doing so because the gunman kept shooting.
An armored vehicle was called to the scene to extract O'Sullivan. It reportedly took nearly an hour to get her to the hospital, where she subsequently succumbed to her injuries.
The gunman, meanwhile, continued to fire on officers at random for several hours.
A crisis negotiating team eventually made verbal contact with the man, but the standoff continued into the early hours of Thursday morning when the gunman finally surrendered and was arrested.
Five officers fired their weapons during the standoff, Sacramento police said.
"We are devastated tonight," Deputy Chief Dave Peletta said at a news conference. "There are no words to convey the depth of sadness we feel or how heartbroken we are for the family of our young, brave officer."
"She gave her young life while protecting our community," Peletta said.
Sacramento Mayor Darrell Steinberg said, "To the officers that are still out there, we as a community rally and pray for their safety, because they're still in harm's way."
Citizens and fellow officers from around the country also made statements of mourning on the agency's Facebook page, with nearly 4,500 comments posed in a mere matter of hours.
One individual said simply, "Prayers to the Sacramento PD family and loved ones of Officer O'Sullivan."
Another said, "Thank you Sac PD for keeping us safe. My deepest gratitude to Officer O'Sullivan and sympathies to her family."
Another said, "RIP Officer O'Sullivan. My deepest condolences to your family at home and Sacramento PD. Blessed be the peacekeepers for they shall be called the children of god."
"Our hearts break for the department and her family," said another individual.
Funeral arrangements for Officer O'Sullivan have not yet been established.