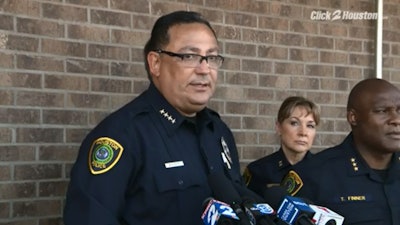 The chief of police for the Houston Police Department lashed out at judges and the district attorney's office who believe "it's OK to give deferred adjudication to armed robbers."
According to KPRC, Houston Police Chief Art Acevedo expressed frustration over the practice of deferred adjudication, in which defendants can plead guilty of a crime and be given a sentence of probation. When the probation period is successfully completed, the case is dismissed.
Acevedo's comments came after two men carjacked a person early in the morning on Wednesday.
"Good morning. What a way to start your day, your workday, with some fool putting a gun to your head," Acevedo said.
Pleading guilty to deferred adjudication is not considered a conviction under Texas law.