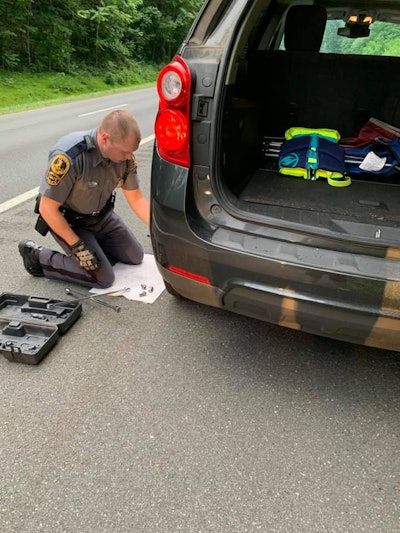 An officer with the Virginia State Police received some gratitude from a stranded motorist after he changed the left rear tire of her minivan.
The agency shared the woman's Facebook post, which read, "Big thank you to Trooper Wade with the Virginia State Police who changed a tire for me so I didn't have to wait for a tow!! He was helpful and kind and got me back on my way home in no time. Thank you for what you do and stay safe! #MoveOver #VSP."
Virginia State Police said in its social media post, "Glad we could be of assistance! #ProtectAndServe #ValorServicePride."