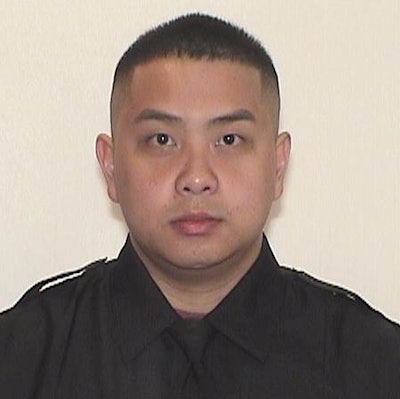 The man who is suspected of running a red light and killing an off-duty Milwaukee police officer in a traffic collision at an intersection on Tuesday morning had four previous OWI convictions, including one in May 2017 for which he was still on probation.
According to the Journal Sentinel, the suspect—identified as 34-year-old Dante L. James—has been booked on a preliminary charge of homicide by intoxicated use of a vehicle.
According to witness statements, James was traveling at a high rate of speed and disregarded a red light, striking the vehicle driven by Officer Kou Her after finishing his shift with the District 4 station.
Her was killed in the collision.