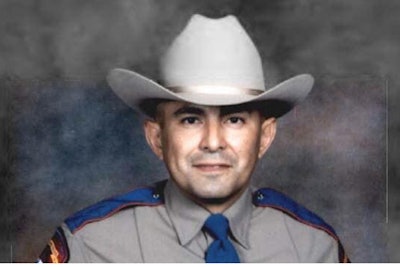 A trooper with the Texas Department of Public Safety on Saturday succumbed to complications of gunshot wounds sustained in April.
According to Fox News, Trooper Moises Sanchez had responded to a hit-and-run vehicle crash and was attempting to take the suspected offender—identified as Victor Alejandro Godinez—into custody when the subject shot him in the shoulder and head.
Sanchez was transported to a local hospital with serious injuries. He succumbed to complications of his wounds on August 24th, 2019, following a surgical procedure.
Texas Department of Public Safety Director Steven McCraw said, "We will honor his selfless service and sacrifice forever."