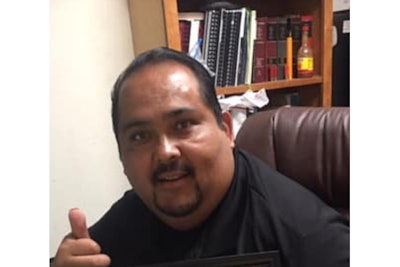 A deputy with the Kinney County (TX) Sheriff's Office suffered a fatal heart attack at the scene of a vehicle fire on Friday night.
The agency said on Facebook that Deputy Sheriff Jose Luis Blancarte had been directing traffic at the scene when he began to feel ill and requested medical assistance.
EMS personnel transported him to a nearby hospital where he passed away.
Blancarte had served with the Kinney County Sheriff's Office for 20 years. He is survived by his wife, four children, mother, and six siblings.