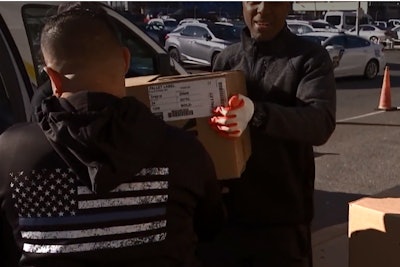 Officers with the Philadelphia Police Department have resumed the annual tradition of delivering Thanksgiving meals to families in need in the City of Brotherly Love.
According to CBS News, as many as 450 Thanksgiving dinner boxes have been delivered over the past two days.
The "Operation Thanksgiving" boxes contain 12- to 16-pound turkeys and all the trimmings commonly served at the Thanksgiving table.
Department employees donating more than $13,000 to help cover the cost of the holiday feast.