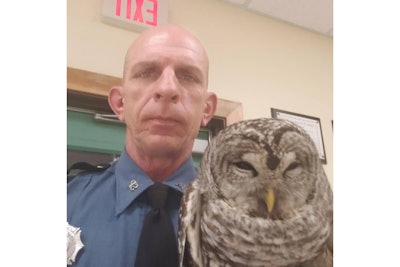 A trooper with the Maine State Police is being credited with saving the life of an owl that was found in the middle of a road.
The agency posted on Facebook, "Trooper Sam Tlumac found this subject in the middle of the road on Route 17 in Manchester. He took the subject to the Manchester Fire Department. The Trooper consulted with a Warden, who suggested that the bird may have been stunned by a car. He advised Tlumac to check the wings, and wait to see if it recovered."
Tlumac checked on the owl at the station, and determined that it seemed to have recovered.
He brought the bird outside and it took flight into nearby trees.