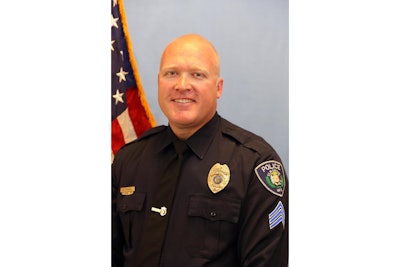 An officer with the Elm Grove (WI) Police Department reportedly died early Monday from an apparent suicide at the police station.
According to NBC News, Sergeant Joseph Ipavec was a 19-year veteran of the department. He was a field training officer and the department's citizen police academy's departmental liaison. He was also an EMT.
Elm Grove Police Chief Jim Gage said, "We send our most sincere condolences to his family at this difficult time."
The agency said on Facebook, "He was an officer of exceptional performance and was, most notably, commended for his actions that, without question, saved many lives, during the Villager Apartments fire, in October of 2000."
The Facebook post continued, "We are heartbroken at the loss of our dedicated co-worker and friend."
Wisconsin Attorney General Josh Kaul said in a statement, "The Elm Grove community has suffered a profound loss. The Department of Justice and the Wisconsin law enforcement community mourn with the police department and family and friends of this officer."
The West Allis Police Department is handling the investigation.
Editor's Note: If you or someone you know has ideation of suicide or is approaching crisis, please know that the National Suicide Prevention Lifeline (1-800-273-8255), provides 24/7, free and confidential support for people in distress. Safe Call Now (1-206-459-3020) offers those services specifically for first responders.
On a website maintained by BlueH.E.L.P.—an organization that tracks officer suicides while simultaneously seeking to prevent such tragedies from occurring—a first responder need only enter a few data points—such as their location and what kind of assistance is needed—and the individual will be provided with a list of options for help from a searchable database dedicated to helping first responders find emotional, financial, spiritual, and other forms of assistance.