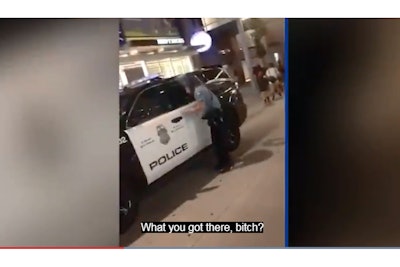 An officer with the Minneapolis Police Department was struck in the head with a heavy trash can lid and knocked to the ground during a chaotic night of looting and unrest in the city on Wednesday night.
According to the New York Post, the attack on the officer occurred as he was walking toward his patrol vehicle outside a local pharmacy.
The large metal disc struck the officer in the head and knocked him to the ground. The crowd can then be heard cheering, as the injured officer radioed for backup and assistance.
The riots began after a murder suspect died by suicide as police approached him earlier in the week.
The officer suffered non-life threatening injuries.