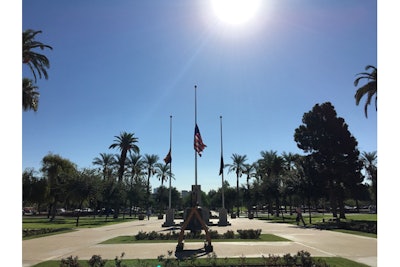 An officer with the Tohono O'odham (AZ) Police Department was killed in the line of duty on Thursday as he and other officers responded to reports of an armed man driving erratically near a local casino.
According to the Arizona Republic, Officer Bryan Brown suffered serious injuries while attempting to arrest the man and was flown to a hospital in Phoenix, where he succumbed to his injuries.
Members of the United States Border Patrol, who had responded to assist, arrested the subject following a pursuit.
Governor Doug Ducey said on Twitter that he had ordered flags at all state buildings be lowered to half-staff from sunrise to sunset in memorial of Officer Bryan Brown.