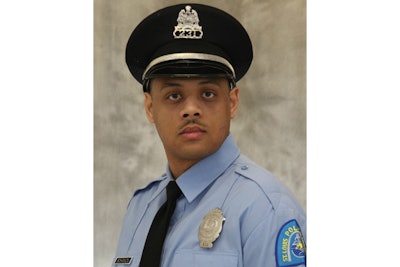 Hundreds of people gathered on Sunday to lay to rest a Missouri police officer who was fatally shot in the line of duty when he and other officers were ambushed while responding to a call of shots fired in the area.
According to the St. Louis Post Dispatch, Officer Tamarris Bohannon was shot in the head—and a second officer at the incident was shot in the leg—while responding to a call for service over the weekend.
Bohannon was transported to a nearby hospital where he succumbed to his injuries the following day.
The 29-year-old officer had served with the St. Louis Metropolitan Police Department for just under four years years.
He is survived by his wife and three children.