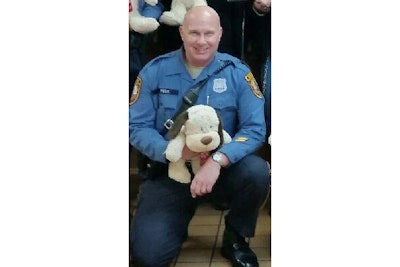 An officer with the Bridgeton (NJ) Police Department has died just hours after he had saved the life of a woman who had been at risk of drowning in a river over the Labor Day Holiday weekend.
The agency said on its Facebook page that Officer Sean Peek was found unresponsive by family members at his home late Sunday morning, just hours after he had and other officers responded to calls of a woman who had either jumped into or fallen into an area river.
Bridgeton Police Chief Michael Gaimari said on the social media post, "We are naturally devastated here at the department, Sean was a fine officer and a friend to all and always acted in an exemplary fashion when representing the department and the City of Bridgeton. He will be sorely missed and our hearts collectively go out to Megan and their eight-year-old daughter Kate."
Officer Peek and the woman—later identified as 29-year-old Sarah Jeanne Davis—were transported to a nearby hospital where they were treated and released.
Chief Gaimari said that Officer Peek was relieved of duty until medically cleared to return to work.
An official cause of death is pending autopsy.