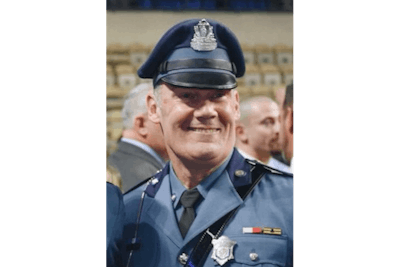 The Massachusetts State Police on Thursday said that Trooper Thomas Devlin has died of injuries he suffered during a traffic stop two years ago.
Devlin stopped a vehicle on July 26, 2018, and was struck by another vehicle that went into the breakdown lane, state police said.
After many surgeries, state police said, Devlin succumbed to injuries suffered from the crash on Thursday.
On the day of the incident, Devlin was on patrol and stopped a car on Route 3 in Billerica, state police said. While outside his cruiser, he was struck by another car that drifted into the breakdown lane.
The driver of that car, a Haverhill man, was charged with negligent operation of a motor vehicle, marked lanes violation and failure to move over for an emergency vehicle. State police did not identify the driver in a statement issued Thursday evening.