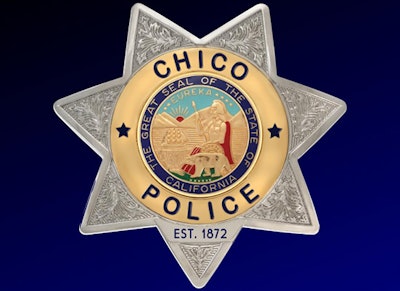 An officer with the Chico (CA) Police Department was injured during an incident involving an allegedly intoxicated man in possession of a loaded firearm acting erratically.
According to the Chico Enterprise Record, officers responded on Sunday evening to a call of a man disturbing a neighborhood and appearing to be drunk.
Responding officers attempted to make contact with a man—later identified as 21-year-old Aaron Dugger—matching the description given by callers to 911. The suspect refused to comply with commands, and fled into the yard of a residence where he then drew a handgun and threatened the homeowner, police say.
A confrontation then ensued, during which one of the responding officers suffered injuries as the subject was taken into custody, police say.
The officer—whose name has not been released—was transported to nearby hospital, where he is listed stable condition with undisclosed injuries.
Duggar faces charges of assault with a deadly weapon, possession of a loaded and stolen firearm, brandishing a firearm, assault on a police officer, and resisting arrest.