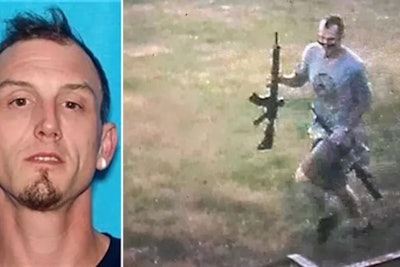 A Henderson, TN, police officer was shot Monday night during a vehicle pursuit in the Nashville suburbs.
The suspect, Samuel Quinton Edwards, who has been described by authorities as "armed and extremely dangerous," is the subject of a "Blue Alert" manhunt.
Police say Edwards fired shots at a Hendersonville police officer's patrol vehicle, striking the officer. Authorities described the officer's injury as "non-critical," but did not provide further details, Fox News reports.
Edwards is currently out on bond facing a long list of charges out of Putnam County. The Putnam County Sheriff's Office confirmed Samuel Q. Edwards was booked after a run-in with law enforcement earlier this month, WKRN reports.
He and one other person are accused in an Interstate-40 shooting that happened June 14, 2022.