"The way to honor the fallen is to stop the falling." That was the powerful statement made by former Attorney General John Ashcroft prior to his first meeting as the new chair of the board of directors of the National Law Enforcement Officers Memorial Fund (NLEOMF). Ashcroft asserts that a just society must denounce the killing of any law enforcement officer and do its part to prevent such murders. He is entirely correct, but his statement challenges us to consider what can be done to stop the falling of our heroes.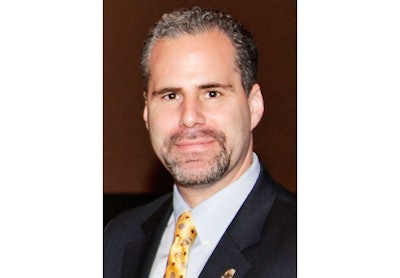 NLEOMF and the DOJ COPS office recently released a valuable law enforcement safety report titled, "Making It Safer: An Analysis Of U.S. Law Enforcement Fatalities Between (2010 - 2016). According to NLEOMF researchers, "…the report contains a data-driven analysis of line of duty deaths across an array of circumstances." Essentially, the report sought to identify "patterns and trends" that would yield "recommendations which will reduce future (officer) fatalities."
Interestingly, the report studied the categories of calls for service that resulted in line-of-duty fatalities. "Calls for officers to respond to a complaint of a domestic dispute or domestic-related incident remained the largest group that resulted in an officer fatality." Among the 133 officer fatalities that occurred, 29% were from calls relating to a domestic incident. The researchers observed that several officers were fatally shot prior to entering the dispatched location. They further observed that in many instances, the responding officer was alone. They concluded that it would be safer to dispatch two officers to domestic incidents. They are obviously correct, but staffing shortages can make this difficult. Clearly, departments can draw upon this research to improve officer tactics, training, and protocols.
Additionally, the report recognized the need to better train dispatchers on how to record and communicate critical information to the responding officer. Relevant data can equate to mental armor and provide a tactical advantage when responding to a domestic call.
However, there was one statement in the report about how volatile a domestic call may become that resonated with me. The researchers observed, "Even in the case of what is considered a routine matter, no one can predict how someone will react when dealing with an intense matter."
The word "predict" is what resonated with me and I don't think we should be too quick to dismiss the prospect of predicting lethal behavior. I recently saw an article about the show "Game of Thrones." The headline read: "Season 8 Deaths Predicted By Complex Algorithm." This means one or more mathematicians were motivated to create a computer-driven formula infused with variables to predict the deaths of fictional characters. This leads me to ask: Why can't we do the same for law enforcement officers responding to domestic disturbance calls?
We've seen the concept of algorithm-driven data used to empower crime mapping and predictive policing effectively. This has helped large city departments to better anticipate crime hot spots and place patrol assets in target-specific areas. This isn't psychic clairvoyant policing; rather it's algorithm-driven odds shifting.
We see corporate America utilize algorithm predictive models to anticipate consumer behavior. If they can predict consumer behavior with considerable accuracy, is it outside the realm of possibility that the same could be done for criminal behavior as relates to offenders involved in domestic disputes? The concept of data-driven algorithms was also advanced in the movie "Moneyball" to identify undervalued baseball players and maximize their potential. I think it's time for an officer-safety algorithm to better protect our officers.
In considering an officer-safety algorithm for domestic incident calls, I would recommend that variables associated with non-fatal attacks against officers be used as well. I think by combining the mathematical skills of an actuary with the mind of a criminal behavior expert, a police statistician, as well as the knowledge and experience of police trainers and patrol officers, we could build a computer model that may have predictive officer safety value. I'd rather try to prevent the loss of a law enforcement hero than sit back and second guess why they were injured or killed.
A predictive officer-safety model isn't intended to replace officer tactics and training, but it could provide a lifesaving "heads-up" to stop our nation's heroes from falling.
Jon Adler is the president of the Federal Law Enforcement Officers Association Foundation.