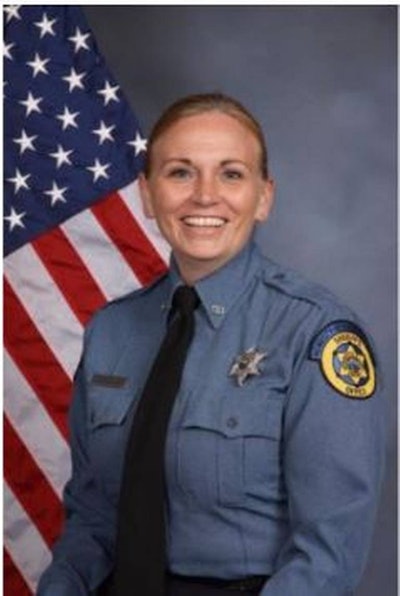 A second Wyandotte County (KS) sheriff's deputy has died from wounds inflicted during a prisoner transport shooting Friday.
Theresa King, 44, died shortly after midnight on Saturday from injuries sustained in the shooting, which authorities believe started with a gun grab by a robbery and murder suspect.
King fought for her life at the University of Kansas Hospital where she was taken after she and a colleague, Deputy Patrick Rohrer, were shot outside the Wyandotte County Correctional and Court Services building in Kansas City, KS. Rohrer, 35, died Friday.
Kansas City, KS, police have not officially disclosed the identity of the inmate, but sources have told The Star and other media have reported that Antoine Fielder, 30, is believed to be the suspect. He was scheduled for a court hearing on Friday morning ahead of a July 30 trial for a robbery charge, according to online booking records. Fielder also faces murder charges in Jackson County.
The inmate was also shot in Friday's incident and transported to receive medial care. There was no word on Saturday on his condition.