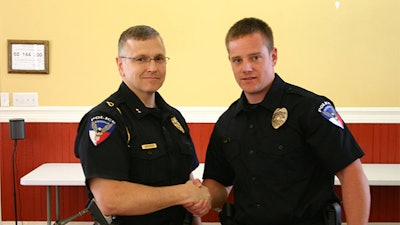 Two officers in Statesville (NC) were "on routine foot patrol" Friday night when a subject emerged from the shadows and fired a gun at them from behind, according to the Statesville Record and Landmark.
Statesville Police Chief Joe Barone said that Officer Tyler Horn was struck in the back, but Horn's body armor prevented serious injury. Horn was transported to a nearby hospital, and was released early Saturday morning.
The ambush attack remains under investigation as the suspect remains at large.
The Statesville Police Department asks that anyone with information about the incident call the department at 704-878-3406 or Crime Stoppers at 704-662-1340.