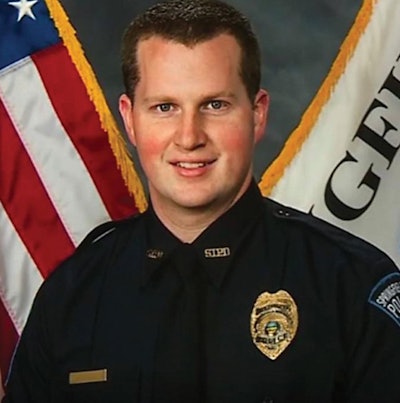 A Springfield Township, OH, police officer and another driver died early Friday morning after a car crash, according to the Hamilton County Sheriff's Department.
Timothy Unwin, 37, had been responding to a call when the collision happened. Officials said the second person who died was William Dunson, 50, Spectrum News reports.
"Hamilton County Sheriff Charmaine McGuffey and the Hamilton County Sheriff's Office offer our deepest condolences to the Springfield Township Police Department in the loss of Officer Timothy Unwin while responding to a call in the overnight hours of March 31st. We also offer our thoughts and prayers to Officer Unwin's family," a press release from the Hamilton County Sheriff's Department said. "We extend our sincerest condolences to Mr. Dunson's family as well."