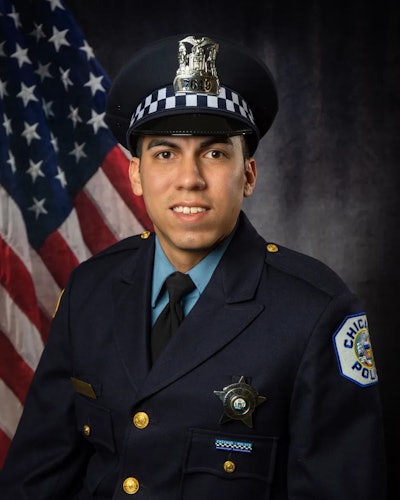 The man accused of shooting and killing Chicago Officer Andres Vasquez-Lasso while he responded to a domestic violence call earlier this month was denied bail Wednesday.
Police said Steven Montano, 18, ran away from police as the officer chased after him, and that's when, prosecutors said, the two exchanged gunfire. Vasquez-Lasso was shot five times, and died from his wounds. Montano was shot in the face, ABC 7 reports.
Montano is facing first-degree murder charges, and could face life in prison if convicted.
On Wednesday, there was a new bond hearing, since Montano was in the hospital with injuries during the first. His public defender painted him as someone who was trying to do things right. She said he was a mentor to the running club and janitor at New Life Centers in Little Village. He graduated with honors from his K-8 Little Village Academy, and went to selective enrollment Westinghouse High School before dropping out during his senior year.
The judge, denied him bond, saying he is a danger to the community.