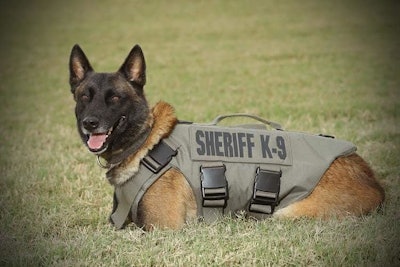 A Texas man has been sentenced to life in prison for shooting and killing a Bexar County Sheriff's Office K-9 more than four years ago.
Matthew Reyes Mireles was convicted in December of killing K-9 Chucky, a five-year-old Belgian Malinois, the night of Jan. 25, 2019. He was sentenced last week, News4 San Antonio reports.
Deputies said Matthew Mireles, 38, shot Chucky after an intense standoff. Deputies made the decision to send in Chucky. The dog did what he was trained to do and grabbed hold of Mireles.
"Unfortunately, the suspect fired several shots. Chucky was struck and died there on the scene," said Bexar County Sheriff Javier Salazar.