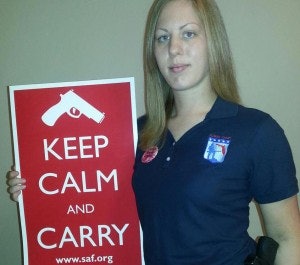 The Florida appeals court ruling that the University of North Florida was violating state law when it prohibited a woman from storing a gun in her vehicle while she attended class will spill over to cities and counties statewide, an attorney told BizPacReview Wednesday.
And it's one of many nationwide where anti-gun activists are trying to do at the local level what they can't do in the statehouse – restrict Second Amendment rights.
"This is a growing movement in a number of cases," said Jacksonville attorney Eric Friday, who represents Florida Carry Inc. and UNF student Alexandria Lainez in the court fight.